"Never doubt that a small group of thoughtful, concerned citizens can change the world.  Indeed it is the only thing that ever has."

-Margaret Mead
Staff
Steve Malers – Founder and Chief Technology Officer
Although my education was in civil engineering (Colorado State University), I have worked as a software/systems engineer for most of my career.  My primary interests are in helping organizations understand complicated multifaceted problems and implementing understandable, usable software solutions.  After focusing on technical details earlier in my career, I now am focusing more attention on understanding the broader connections between system components, including the legal, political, environmental, and social aspects of water resources.  I founded the Open Water Foundation because there is a need to apply the collaborative approach of open source software development to meet the technology and information needs of the water resources domain.
As Chief Technology Officer at the Open Water Foundation (OWF), I spend much of my time immersed in software technologies for water resources, including developing software and integrated data management and analysis systems.  However, because OWF is a small organization, I also am heavily involved in marketing, sales, operations, and other organizational activities.  The OWF focuses on software product development, support, and integration, in order to support and amplify the efforts of other organizations, including government, consulting companies, universities, and other nonprofit organizations.  I work with customers in water resources and talk the language of water and information technology.
I continue to work on projects to enhance, support, and implement Colorado's Decision Support Systems (CDSS) and other software and am focused on leveraging previous work with new innovations to benefit a wider community of users.  Additionally, I am working with the OWF team to implement a nonprofit social enterprise business model and culture that results in a sustainable business and also provides substantial benefits to the world.
To contact Steve directly, please call 970-286-7462 or e-mail steve.malers@openwaterfoundation.org

Louann DeCoursey – Chief Executive Officer
I consider myself a social entrepreneur currently working toward innovation in of the social sector. My passion is in creating opportunities to strategically invest to strengthen our nonprofit sector and challenging the myths surrounding nonprofits.   I currently own a local restaurant and have managed several businesses and nonprofits as well as fundraising for both universities and large and small nonprofits.  After focusing on fundraising for years and working to shift the monetization paradigm for nonprofits, I now have a number of  hats at Open Water including business and fund development, strategic positioning, collaborations, partnerships and day-to-day operations.  Shifting from social service nonprofits to helping transform environmental nonprofits, I have served as a SAGE adviser at the Innosphere for two years working primarily with nonprofits like recent Innosphere graduate FishChoice (sustainable seafood).  The nexus of water and technology as a social enterprise is an exciting direction to head as we create a new kind of sustainable nonprofit business model to change the world for the better.
To contact Louann directly, please call 970-286-7441 or e-mail louann.decoursey@openwaterfoundation.org 

Catherine Lane – Software Engineer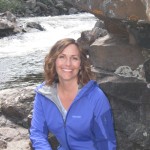 I am a Colorado native from the Arkansas Valley and graduated from Colorado State University with a degree in Software Engineering.  The aspect of software development that has always interested me is finding ways to make retrieval of information intuitive and provide results in ways that are easily readable and valuable to the user.  The tools in my past experience included databases, Java, and C++ for data processing and editing, but I'm excited to focus on web technologies and help provide access to water resources information to a larger audience.
To contact Catherine directly, please call 970-286-7439 or e-mail
 catherine.lane@openwaterfoundation.org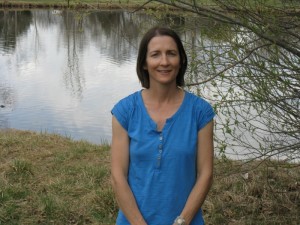 Kristin Swaim – Biologist and Data Analyst
I grew up in Washington and graduated from Western Washington University with a degree in environmental science, focusing on freshwater ecology. I have always had an interest in water, particularly rivers. I have spent most of my career as a fish biologist and have studied threatened and endangered fish species. More recently, I have conducted a number of instream flow analyses for rivers in Colorado and New Mexico. I have lived in Nevada, New Mexico and now Colorado and have also worked on projects in several other western states. I particularly like working on projects that focus on balancing the needs of fish and aquatic communities with human needs.
To contact Kristin directly, please e-mail  kristin.swaim@openwaterfoundation.org 

Kory Clark – Student Intern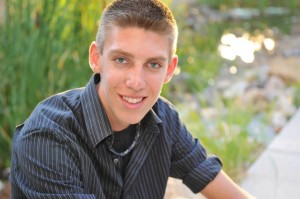 I am currently an undergraduate student at Colorado State University majoring in Computer Science and minoring in Global Environmental Sustainability. With both of these fields, I plan on utilizing my programming skills in a way to benefit the environment and further progress the research regarding sustainable energy. Here at OWF, I plan to continue what I have learned in various computer science classes as well as environmental sustainability classes and apply that information into the workforce. I am incredibly excited to be working with the Open Water Foundation's TSTool to expand my Java programming skills and learn some new material.
To contact Kory directly, please e-mail intern3@openwaterfoundation.org

Emma Giles – GIS Developer Intern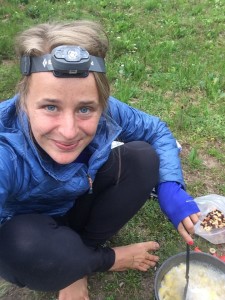 I graduated from Colorado State University in the Fall of 2014 with a Bachelor's degree in Wildlife Biology and a minor in Spatial Information Management Systems. Throughout my education I have discovered an innate love of telling stories with visual maps. Data is an incredibly powerful tool for making the best decisions about our environment but it is absolutely useless if it cannot be easily understood. Spatial technologies allow stakeholders with various backgrounds and educations to look at one dataset and understand exactly what the implications are from the science conducted.  I am thrilled to be working on the OWF team to promote public interaction with local water issues via open source spatial technologies.
To contact Emma directly, please e-mail intern1@openwaterfoundation.org

---
Previous OWF Interns
OWF takes pride in being able to help interns gain valuable professional experience as they contribute to OWF projects. The following are previous interns:
Katherine Bagnuolo


Kelsey Dudziak


James Hansen


Chris Jarrett


Elizabeth Mahon


Austin Severin